Contact
1015 Walnut Street
Suite 704
Philadelphia, PA 19107
Events
Consensus Conference Addressing Disparities in Telehealth Uptake: The Center recieved funding from the Patient-Centered Outcomes Research Institute (PCORI) to host a consensus conference to develop a patient-centered research agenda to reduce disparities in telehealth uptake. Please see our Conference event page for more details.
Center Updates
Digital Readiness Grant Awarded (March 2021): The Center is proud to announce its newest grant, received in partnership with Esperanza Health Center (EHC) and funded by the Philadelphia Digital Literacy Alliance. This two-year grant is focused on identifying and addressing barriers to digital readiness among the Latino population served by the EHC. The ultimate goal is to develop interventions tailored to addressing the unique needs of the Latino population to improve digital literacy and successfully engage them in the use of digital health resources, thus reducing disparities in health outcomes among this population.
VaxConnect Taskforce launched (March 2021): An interprofessional group of student and staff volunteers have joined to together in work focused on reducing disparities in access to COVID-19 vaccines among individuals living in underserved communities, persons of color, and other vulnerable populations. This group is conducting phone-based outreach to identified cohorts of patients to facilitate scheduling of vaccines as well as assistance with other related services such as organization of transportation to vaccination appointments. 
Press Mentions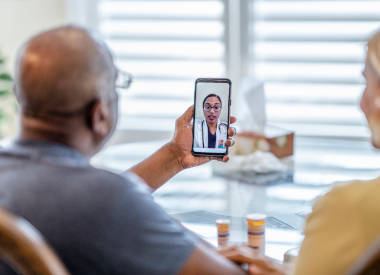 09.28.21
Plans national Consensus Conference on Research in Telehealth