Fusing Discovery, Innovation & Application
Research at Jefferson strives to seamlessly integrate basic scholarship and discovery with translation and application of new knowledge, in disciplines ranging from immunology to design of functional fabrics. In our robust research culture, faculty, students, clinicians and technical staff collaborate in mutually reinforcing efforts to uncover and mine practical impact from new knowledge.

Research at Jefferson is a growing enterprise. In four years, we have increased our NIH-funding by more than 35 percent; launched internal seed-funding and bridge-funding programs; added staff to reduce investigators' administrative burden; and markedly expanded research facilities and added leading edge technologies.
Our Programmatic Research Initiatives are a distinctive series of strategic programs designed to drive rapid, meaningful advances on complex scientific and societal challenges. Powered by transdisciplinary and multi-professional teams, these initiatives pursue a cohesive set of projects often extending from basic to translational, clinical, and applied research.
Across the board, Jefferson researchers have impact. We are improving lives, globally, by seeking answers to basic questions of science, engineering and society, then translating and applying discoveries in pioneering ways.
Explore the world of research at Jefferson throughout this site, and read more stories highlighting the range and depth of studies across the university in Research at Jefferson 2021.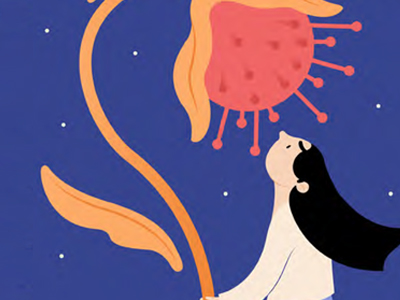 COVID-19 Research
Explore our COVID-19 related funding opportunities, review active clinical trials and find more resources.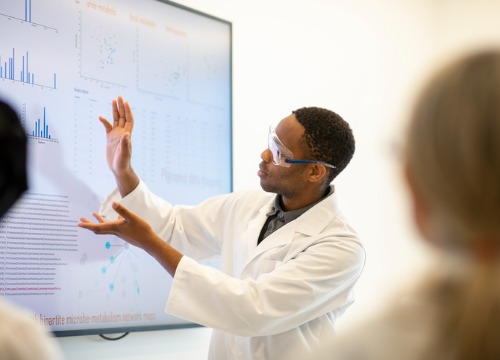 Researcher Labs
Our researchers strive to gain critical knowledge on their area of expertise with a goal of finding new ways to diagnose and treat illness. Learn more about our researchers.
$165M
in sponsored research awards to Jefferson Researchers
Jefferson Committee on Research (JCOR) Awards
Every year the Jefferson Committee on Research (JCOR) grants awards and funding to researchers. The Provost's Pilot Clinical Research Award is to foster collaborative research and team science, and to develop clinical research topics that have been minimally explored at Jefferson. The Deans' Transformational Science Award (DTSA) is designed to enhance the success of Jefferson's research-intensive faculty and to nurture the development of HIGH-IMPACT SCIENCE.
EU/US Collaboration
Jefferson partners with organizations in the European Union for international research opportunities.