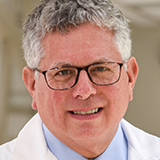 Leadership
Positions:
Executive Director, JCIRP
Clinical Assistant Professor
Position:
Departments of Surgery & Emergency Medicine
1015 Walnut Street
Suite 703
Philadelphia, PA 19107
Our accomplishments to date include:
Organized and Sponsored the Vision Zero Traffic Safety Conference in December 2015. This citywide dialogue on traffic safety in the City of Philadelphia was attended by 230 professionals in the field and cultivated an interdisciplinary dialogue addressing traffic safety in Philadelphia in the 21st Century. This meeting was attended by Jim Kenney, Mayor-Elect of Philadelphia at the time.
Sponsored 7 MPH candidates from the Jefferson College of Population Health on formal MPH clerkships and capstone projects during the Spring 2016 semester
Formalized a standing affiliation with the MPH program at La Salle University
Launched the Eakins Writers' Workshop - a literary workshop dedicated to the stories of injury and all its victims.