Important information
A number of COVID-19 related funding opportunities and resources can be viewed via: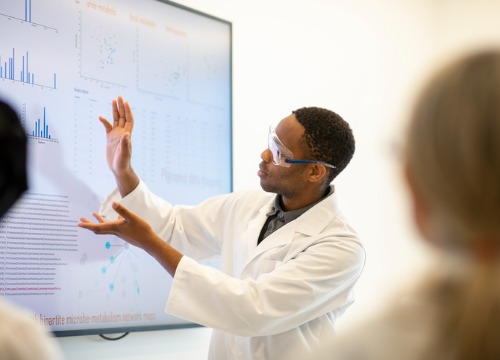 Researcher Labs
Our researchers strive to gain critical knowledge on their area of expertise with a goal of finding new ways to diagnose and treat illness. Learn more about our researchers.
$151M
in research grants awarded to Jefferson Researchers
Jefferson Committee on Research (JCOR) Awards
Every year the Jefferson Committee on Research (JCOR) grants awards and funding to researchers. The Provost's Pilot Clinical Research Award is to foster collaborative research and team science, and to develop clinical research topics that have been minimally explored at Jefferson. The Deans' Transformational Science Award (DTSA) is designed to enhance the success of Jefferson's research-intensive faculty and to nurture the development of HIGH-IMPACT SCIENCE.
Horizon 2020
Jefferson partners with organizations in the European Union for international research opportunities.