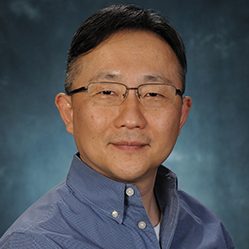 Contact
Position:
Assistant Professor
233 South 10th street
Bluemle Life Science Building, Room 728
Philadelphia, PA 19107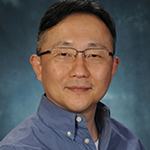 Sangwon V. Kim, PhD
Principle Investigator
Dr. Kim is an Assistant Professor in the Department of Microbiology and Immunology at Thomas Jefferson University. Dr. Kim received PhD in the Department of Immunobiology at Yale University (advisor: Dr. Richard A. Flavell) and post-doctoral training at Skirball institute of Biomolecular Medicine in New York University (advisor: Dan R. Littman)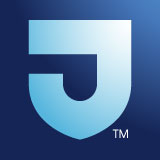 Karen Zhang, BS
Research Technician
Karen received her Bachelor of Science majoring in chemistry at Temple University and joined Dr. Kim's lab in 2016. During her undergraduate education, she worked in research projects for studying the regeneration of the fin and the heart in zebrafish by using CRISPR-mutagenesis. She also worked as Amgen scholar in Washington University in the summer of 2015.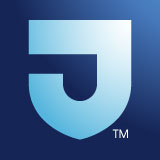 Rachel Wigmore, BS
Research Technician
Rachel earned her Bachelor of Science in Biology from Gettysburg College and joined Dr. Kim's lab in 2018. In Gettysburg College, she collaborated with Dr. Hiraizumi to study a role of dipeptidase protein in fruit flies.