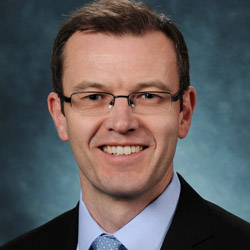 Contact
Position:
Associate Director, Basic Science, Cancer Cell Biology and Signaling Program Leader; Kalbach-Newton Professor of Cancer Research; Professor (tenured), Cancer Biology
233 S 10th Street
BLSB 524
Philadelphia, PA 19107
Target Inhibitor Working Group
Post-doctoral Fellow
Weijia studies the potential therapeutic targets against NRAS mutant melanoma.

Manoela Tiago, PhD
Post-doctoral Fellow
Targeting drug-tolerant tumor cells to targeted therapy in cutaneous melanoma
Mai Nguygen
Doctoral Student
Mai studies the stress responses in NRAs mutant melanoma.

Claudia Capparelli, PhD
Research Instructor
Claudia studies SOX10 and GrbB3 regulation and tumor heterogeneity.

Uveal Melanoma Working Group
Vivian Chua, PhD
Post-doctoral Fellow
Vivian studies the role of stromal growth factors in regulating uveal melanoma response to targeted inhibitors and is currently studying dependencies that could be therapeutically targetable in BAP1-deficient uveal melanoma. 
Timothy Purwin, MS
Clinical Informatics Specialist

Computational Biology, bioinformatics and loss of BAP1 in a Pan-Cancer setting.
Anna Han, PhD
Post-doctoral Fellow
Anna studies the therapeutic options that target metabolism in uveal melanoma and in subtypes of BAP1-deficient uveal melanoma.
Usman Baqai
Doctoral Student
Usman studies the role BAP1 mutations play in altering signaling pathways to promote metastatic potential in uveal melanoma.

Immuno-oncology Working Group
Nicole Wilski, PhD
Post-doctoral Fellow
Nicole studies the effects of BRAF and MEK inhibitors on promoting necroptosis in cancer cells through gasdermin E (GSDME) cleavage and determining the ways in which GSDME modulation can alter the tumor immune microenvironment.
Megane Vernon, PhD
Post-doctoral Fellow
Megane studies the Impact of the tumor immune microenvironment on residual cells in response to BRAF and MEK inhibitor in cutaneous. 

Sheera Rosenbaum
Doctoral Student
Sheera studies lineage transcription factor regulation of the anti-tumor immune response.

Danielle Pomante
Research Technician
Danielle is studying the regulation of Gasdermin-E.
Other
Lydia DiMattia
Research Technician
Lydia handles general lab organization and maintenance of computer-based records of methods and reagents. 

Bhavik Modasia
Student-Biostatistician