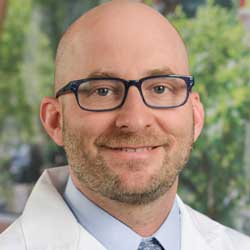 Contact
1020 Locust Street
Room 368
Philadelphia, PA 19107
Our Team

Hoora Shaghaghi, PhD
Dr. Shaghaghi received her PhD in Chemistry from the Sharif University of Technology in Tehran, Iran. She is an expert in NMR spectroscopy and mass spectroscopy. She is currently applying her expertise to the lung in order to understand how lung epithelial cells respond metabolically to injury and to elucidate where resources are most needed at different stages of the injury process.  

William "Bill" Slovinsky, PhD
Dr. Slovinsky received his PhD in Engineering from Temple University in Philadelphia PA.  Dr. Slovinsky's project aims to determine the effects of alcohol on surfactant lipid homeostasis and to elucidate how changes in surfactant lipids influence alveolar macrophage behavior.

Hong Xu, PhD
Dr. Xu is a PhD scientist from China who is doing a two year sabbatical in the US. Dr. Xu is a highly trained molecular biologist with a PhD in Pathology from the North China University of Science and Technology. Dr. Xu's is interested in understanding how environmental dusts (silica) contribute to the development of pulmonary fibrosis. Currently, Dr. Xu is also working on a project to better understand the molecular mechanisms linking cellular metabolism and DNA repair responses and to understand how these processes are disrupted in pulmonary fibrosis.  
Past Team Members
DeLelila Schriner, BA 
Technician                         

Atrayee Banerjee, PhD   
Post-doc, Pharma
                     
Zhi Guo,MD                                       
Post-doc, Faculty in China

Dilip Shah, PhD                 
Post-doc, Faculty in Drexel                 
Zhu Ying, MND, PhD 
Post-doc, Practicing Physician
                          
Freddy Romero, PhD
Research Associate, Jefferson Faculty

Michelle Duong, BS                             
Technician, Graduate Student, Cornell

Leah Puklin, BA                           
Technician, MPH Yale

William Stafstrom, BA   
Technician, Graduate Student, Cornell                       

Shannon Haley, BA                           
MD/PhD Student, Medical School

Elizabeth Baez, BA                             
Technician, Pharma

Stephanie Li, MD                                 
Technician, Practicing Physician

Jason Konter, MD   
Post-doc, Private Practice
                         
Dan Dwyer 2006-2009 
Technician, Faculty in Harvard                       
Kathleen Fitzsimmons 2004-2006  
Technician, MPH