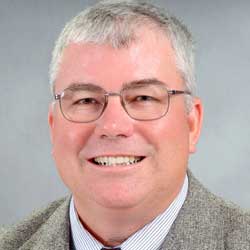 Contact
Positions:
Director, Cardeza Foundation for Hematologic Research
Director, Division of Hematology
Director, Hereditary Anemias Program
Associate Director, Hemophilia Center
Professor of Medicine
Organization:
Department of Medicine, Division of Hematology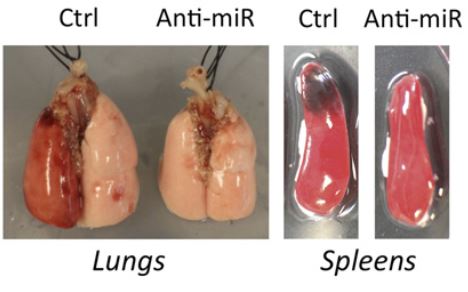 Dr. McKenzie is a Hematology physician-scientist with clinical expertise in adult and pediatric non-malignant hematologic disorders and a scientific expertise in translational research. He works in the Cardeza Hemophilia and Thrombosis Center and also in the Hereditary Anemias Center. He is a member of the Sidney Kimmel Cancer Center (SKCC), in the Molecular Biology and Genetics Program. He is a member of two Graduate Programs:
Genetics, Genomics and Cancer Biology; and Immunology and Microbial Pathogenesis

He is a physician mentor for Thomas Jefferson University MD/PhD program.
Research Projects
Dr. McKenzie directs two major laboratory research projects. The first project has a focus on immune-mediated thrombocytopenia and thrombosis syndromes (see McKenzie and Sachais, Current Opinion in Hematology, September 2014). This work led to the first and only mouse model of heparin-induced thrombocytopenia and thrombosis (HIT). The current work explores Novel Therapeutics in HIT, in an NIH-supported Program Project grant with Drs. Poncz and Rauova at Children's Hospital of Philadelphia, Drs. Cines, Sachais and Cuker at University of Pennsylvania, and Dr. Arepally at Duke. In another subproject, Dr. McKenzie is co-funded on an NIH R01 with Dr. Bergmeier at UNC Chapel Hill and Dr. Woulfe at University of Delaware to explore platelet signaling mechanisms.

The second major McKenzie lab project focuses on the Genomics and Molecular Genetics of inter-individual variation in human platelet activation via FcgammaRIIa. This molecule has dual functions, as a receptor for IgG immune complexes and as a transmembrane adapter in integrin "outside-in" signaling. In collaboration with Dr. Paul Bray, who led the PRAX1 study, our team has identified differentially expressed mRNAs and miRNAs as well as genomic variants that regulate platelet reactivity. Team members of our longstanding Platelet Interest Group are Drs. Bray, McKenzie, Holinstat, Edelstein and Naik at Thomas Jefferson University, Drs. Rigoutsos and Londin at Thomas Jefferson University Computational Medicine Center, Dr. Fortina of SKCC Genomics, Drs. Shaw and Simon at Baylor, and Dr. Kunapuli at Temple. Dr. McKenzie is also co-funded, with Dr. Holinstat as PI, on work that involves 12-LOX and diabetes vascular biology.  Our foci in the McKenzie lab moving forward are novel molecular genetic pathways for determination of receptor levels, protein tyrosine phosphatase activity and oligo-ubiquitylation in platelet FcgammaRIIa  functions.