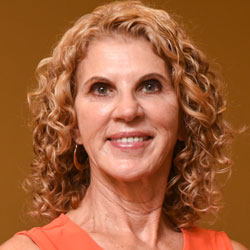 Contact
901 Walnut Street
6th Floor
Philadelphia, PA 19107
Dr. Schaaf leads the Autism Research laboratory, which enhances meaningful occupation for individuals with autism spectrum disorder and their families, and the Sensory Integration Research Laboratory, which investigates sensory integration and its impact on function and participation. She is a translational scientist with extensive experience in the study of children with autism other developmental disorders, focusing on how processing and integrating sensory information impacts participation in daily occupations.
Research Projects
Understanding Sensory Features in Autism
The goal of the program is to understand the neural mechanisms of sensory processing in children with autism and their impact on function and participation. This research aims to characterize and measure sensory reactivity, sensory perception, and multisensory integration using psychophysiological measurement, imaging, multisensory integration-evoked related potentials, and behavioral measures.
Testing Outcomes of Occupational therapy using Ayres Sensory Integration in Comparison to Behavioral Intervention to Improve Functional Skills in Children with Autism
This research focuses on testing the implementation of an evidence-based program of occupational therapy using sensory integration principles. Outcomes include measures of multisensory integration (via ERP), behavior, activity, and participation.
Evaluation in Ayres Sensory Integration (EASI)
Comprehensive assessment is a critical link between understanding an individual's participation challenges and choosing an intervention that will be effective in supporting that individual toward successful and meaningful engagement in occupations. The EASI aims to be a comprehensive assessment for understanding the ways in which sensory integrative function and dysfunction are supporting or hindering participation in children (Dr. Zoe Mailloux).