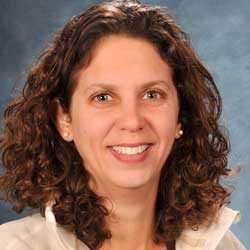 Contact
Positions:
Associate Director of Community Integration, Sidney Kimmel Cancer Center
Associate Professor, Division of Population Science, Department of Medical Oncology, Thomas Jefferson University
The goal of my research is to reduce cancer health disparities in vulnerable populations by better understanding the complex factors that contribute to an unequal burden of disease.  My research focuses on issues of health disparities, community-engaged research, and health communication along the cancer continuum.  For more than ten years, I have been studying HPV vaccine uptake in various populations. My research often involves community-based methods and draws upon the expertise and experiences of residents, patients, and stakeholders.  I have developed, implemented, and evaluated behavioral science interventions in various settings and with a wide range of populations. 
Research Focus Areas
Research with Diverse & At-Risk Populations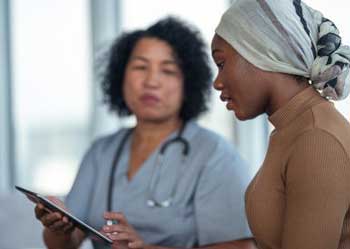 Often, cancer health disparities are most evident in low-resource populations.  Members of these populations tend to more likely engage in poor health behaviors, placing them at risk for certain cancers and suboptimal health outcomes.  I have conducted research with a broad range of populations as defined by risk, age, socio-economic status, and racial/ethnic identity.
Research in Cancer Communication (with a focus on HPV vaccination uptake)
I have spent years conducting research on the impact of communication methods and messages on health behavior and health outcomes.  I continue to conduct research that evaluates the effectiveness of health communication outlets, from traditional print media to social media, on cancer health outcomes.
Developing, Implementing, & Evaluating Health Interventions
I have developed theoretically-grounded, evidence-based interventions to promote informed decision making and positive behavior change.  The majority of my research interventions are based in community settings such as beauty salons, community recreation centers, schools, and public housing centers.   Often my research studies are informed by community advisory boards or stakeholder groups, which lend credence to study findings and promote sustainability of the intervention. 
Currently Funded Research Grants
NIH/NCI 3 P30CA056036-21S4
From Nuclei to Neighborhoods: Integrating Community Outreach and Engagement Across the Sidney Kimmel Cancer Center Research Programs
Goal:  To create bi-directional communication between the cancer center research programs and community members in the catchment area through education, training and community engagement.
NIH/NCI 3 P30CA056036-21S3
Determining Patterns of Cannabis Use among Cancer Patients
Goal: To survey at least 1,000 patients at our NCI-designated cancer center about their knowledge, perceptions, use and perceived efficacy of medical cannabis for managing cancer pain and other related side effects of disease or treatment.
NIH/NCI 1R01CA229324-01A1
Hashtag HPV: Engaging Parents through Social Media to Increase HPV Vaccination
Goal: To test a population-level social media intervention to increase HPV vaccine uptake through an innovative narrative-focused intervention, designed to communicate evidence and information about the HPV vaccine to parents who use social media as a health information source.
Department of Defense W81XWH1910399
Prostate Cancer Research Award
Peer Based Intervention for Genetic Evaluation for Prostate Cancer among African American Men: The Peer Genetics Study
Goal: To identify barriers and beliefs about genetic testing among African American men in the Philadelphia region; to test the impact of peer education, compared to the standard approach of printed educational materials, in reducing decisional conflict about genetic testing for prostate cancer risk among underserved men receiving care in a community clinic.
NIH/NCI P30 CA056036 (PI: Knudsen)                             
Translational Research in Cancer- Community Outreach 
Goal: SKCC Programs were aligned to prioritize cancer problems of the catchment area, and research projects address needs for improving education, prevention, detection, and management within the catchment area. Rigorous outreach programs have been employed to enhance cancer awareness, care, and outcomes.
NIH/NINR R01NR016681
Mechanisms of Music Therapy to Palliate Pain in Patients with Advanced Cancer
Goal: To compare interactive music therapy to interactive counseling to reduce pain in cancer patients with bone metastases.  The aims are to examine the effect of mediators (anxiety, depression, and social support) and moderators (treatment expectancy, perceived musical competence, and adult playfulness) on chronic pain outcomes of individuals with advanced cancer.