Projects & Partnerships
Jefferson applied research focuses on industry facing projects with real world deliverables.
The following are examples of projects currently underway.
Areas of Focus
Current Applied Research areas of focus and areas of aspirational growth include: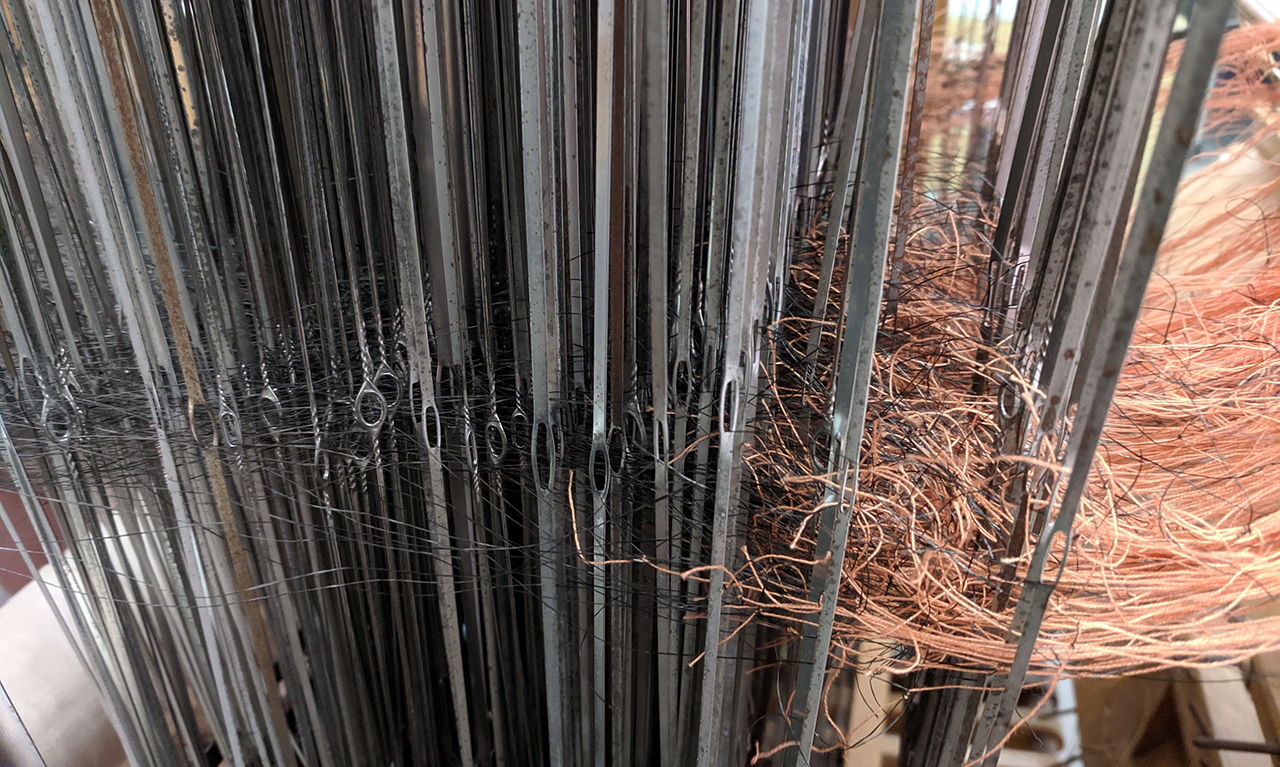 Product Design & Development
Medical & Consumer Applications
Fashion & Textiles
Communications & User Experience
Textiles & Materials Technology
Functional Fabrics
Wearable Technologies
New Materials Development
Bioengineering & Biotechnology
Bioprocessing Engineering
Biomedical Product Development
Biomechanical Engineering
Sustainability & Building Systems
Urban & Social Innovation
Geospatial Technologies
Building Systems Technology
Business Models & Supply Chain Economics
Business of Fashion
Business Analytics
Healthcare Management
Computational & Systems Thinking
Modeling & Simulation
Data Analytics
Decision Support Systems
Industrial Hemp Research Projects
Undergraduate, graduate, and post-doctorate researchers explore the manufacturing processes, applications, and life cycle of industrial hemp in consumer and industrial products.


In 2018-2020, more than 30 students from across disciplines and degree levels worked together with faculty members of varying expertise to conduct seminal research to establish Hemp Black, an Ecofibre subsidiary. Five provisional patents were submitted, and student ideas were taken to a commercial level. This brand highlights using applied research to elevate industrial hemp into textile and product applications. 


Over the past two years, faculty members have established working relationships with local farmers and processors to reimagine the uses of industrial hemp through utilizing its natural properties. Students and faculty studying polymer & industrial engineering, woven & nonwoven textiles, chemistry and business are all researching industrial hemp for applications such as natural polymer additives, home insulation, gardening & construction ground textiles, clothing, and home goods.
Developing New Chemical Reactions Triggered by Blue LED Light
This research has been financially supported by Organic Syntheses, a foundation that supports scholarship in organic chemistry.


The goal of the project is to develop novel methods to make molecules that have potential utility in medicine and pharmacy. Students have been working in the project throughout the academic year and over the summer months since 2020.
Tenneco
Interdisciplinary teams consisting of students from the Industrial Design, Engineering and Business programs are assigned an existing material which Tenneco designed to serve a specific function for a specific application. 

Each student team must identify an alternate product application for their assigned material based on the inherent functional and aesthetic characteristics. 

 A winner is chosen based on their ability to repackage Tenneco's material in a completely new application which solves a real problem and generates real value for a specific audience. The winning team is awarded a cash prize and is given the opportunity to present their concept to Tenneco's Executive Team. 
Applied Research Activities
Activities in these areas of focus include larger, programmatic applied research efforts such as:
Cross-campus participation in the Advanced Functional Fabrics of America (AFFoA) grant consortium has led to collaboration with MIT, Drexel and several industry partners (Under Armor, PVH, Blue Water Defense, etc.)
Cross-campus participation in the Industrial Hemp materials research activities initiated from the Lambert Center has let to collaboration with Lehigh, Delaware State and several industry partners (EcoFibre, HempFlax, GenCanna, etc.).
The Jefferson Institute for Bioprocessing (JIB) strengthens our international partnership with the National Institute for Bioprocessing Research and Training (NIBRT) in Ireland and our partnerships with companies in the biological pharmaceuticals industry (J&J, GE, Merck, Amgen, etc.). 
Our participation in the Design Factory consortium has led to industry-sponsored product design and development activities in partnership with Alto University in Finland and with the 18 other international universities in the consortium (on 5 different continents).
Our Fashion and Textiles Futures Center (FTFC) has close industry partnerships with textile and apparel design and manufacturing companies, especially in areas of functional fabrics and performance apparel (military, first responders, athletics, healthcare, etc.). Recent examples include commercial space suits with NASA and next generation chem/bio suits with the US Department of Defense.
Our emerging partnership with Oak Ridge Associated Universities and Oak Ridge National Laboratory will enhance our applied research aspirations in computational and systems thinking, radiation science, building systems, and composite materials
Internal Grants
Faculty Research, Scholarship and Practice-Based Project Grant Guidelines